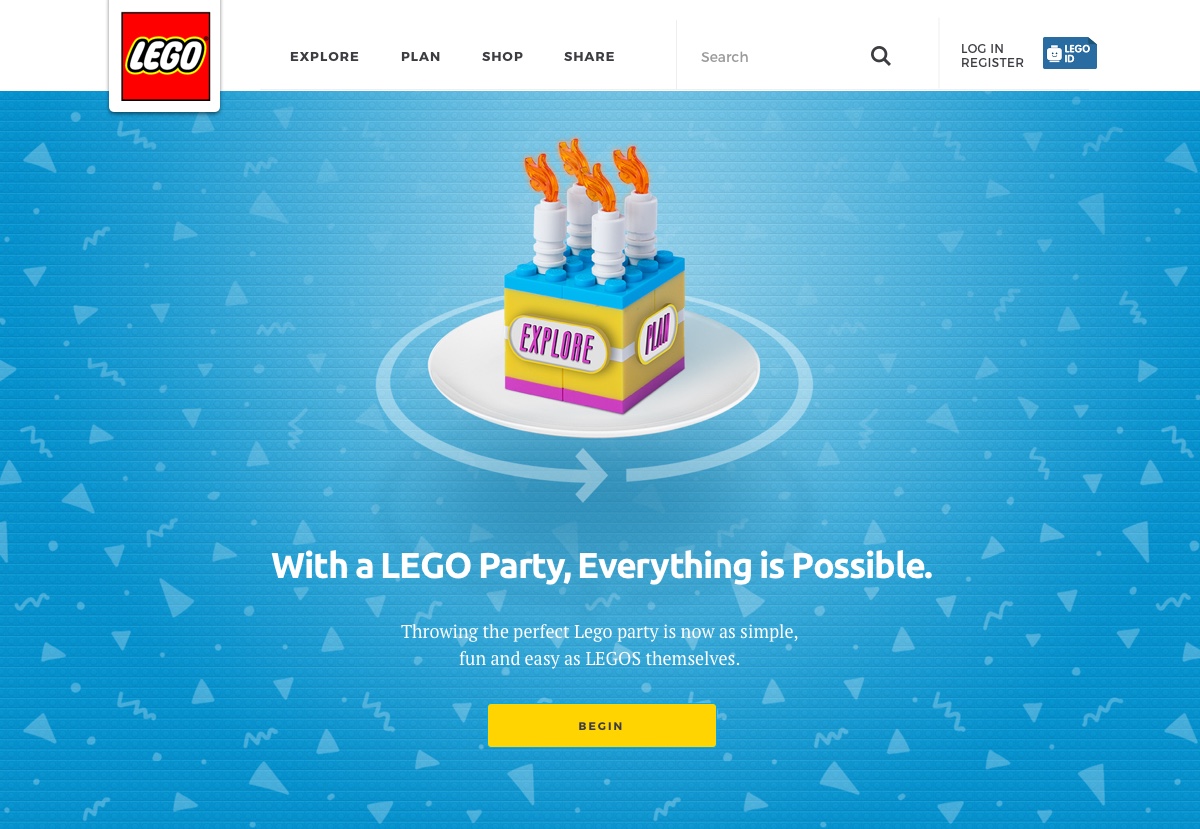 Where a simple LEGO brick icon transforms LEGO.com/family into the ultimate party-planning hub for parents and kids.
LEGOparty.com simplifies and consolidates the party-planning process by dividing it up into four distinct aspects — cleverly depicted on a four-sided, user-enabled LEGO brick icon:
1) Explore
2) Plan
3) Shop
4) Share
Need a theme for your party? A checklist for what's needed? Inspiration for decorations and recipes? LEGOparty.com's "Explore" section is for you.
Once you've settled on a theme and supplies, the "Plan" section turns your vision into a reality. It provides a "Party Completion Tool" that compiles all of your data, including party kit items, attendees, etc. It integrates a "Party Calendar" so you can map out when to send invites, order a cake, etc.
This is where the consolidation of idea exploration and planning really pays off (so to speak). With your detailed list of party necessities in-hand, you can now purchase all of these items on the "Shop" page.
Because it isn't a party until there are pictures and videos, our "Share" section lets party planners and participants alike tag and post content of the event for all to see.